The best leaders surround themselves with the best supports.

Unpack, articulate and own the challenges and opportunities facing you as a leader for the phase ahead. 

Gain clarity on your own highest priorities and the impact you wish to have as a leader or leadership team.

Identify, define, and gain consensus as a leadership team on Corporate Values & Purpose for your next phase.
Create strategic objectives and define transformation project areas to embed updated Purpose and Values in every aspect of your company's operations.
Book a complimentary consultation call to learn more about specific outputs and outcomes in accordance with your business needs – e.g. L&D Programme, Sales Collateral, Internal Comms.
On this call, we discuss your needs, my approach, and assess the mutual fit.
When is the right time to embark on a Values & Purpose refresh?

The business is transitioning into a new phase of growth which requires a more structured, strategic, and transparent approach.

There is a lack of clarity or collective buy-in on company direction, strategic goals, or team targets.

Performance management processes are ad hoc; negatively impacting morale and results.

The company is failing to attract, engage, retain or maximise the performance of the best employees.

The current culture, pace and creativity levels need to be leveled up to hit the goals of this next phase.

The sales cycle is cycle has slowed, the value proposition is no longer landing, and the GTM approach needs a refresh.
Benefits of Purpose Alignment

Purpose provides clarity of direction, reduces friction, and promotes bolder decision-making.

Purpose-driven leaders naturally and effortlessly inspire and energise their teams.

Purpose-driven team members feel more connected, and care more deeply about their work.

Purpose drives profit by allowing leaders to maximise the contribution from motivated employees.
"If you're not filling your life with high priority actions that inspire you,
it's going to fill up with low-priority actions that don't."
Ready to level up?
Excellent! If you would like to learn more please get in touch.
On this call, we discuss your needs, my approach, and assess the mutual fit.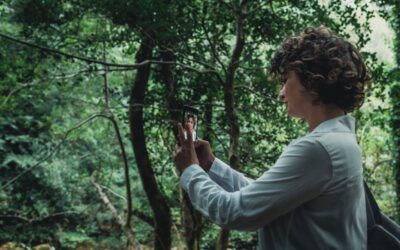 Last Monday evening marked the final session of 'Rooting for Resilience', the 5-week course which I embarked on mid-March with a lovely group to explore the themes of Values, Purpose, and Story. It was an absolute pleasure and privilege to explore these themes with...
read more
"I cannot recommend Jane enough. Her presence and demeanour made it so easy to share and get deep into aspects of my professional life I had been unhappy with. I would throw a lot at her about how I was feeling and she had an incredible way of making what I said more concise and find a productive action item for things I was struggling with. I feel more structured, focused and excited about where I am professionally as well as where I am going which is something I hadn't felt in a long time."
"Working with Jane has encouraged me to reflect on experiences in my life and to look at them through a different lens, rewriting the story around them. It has explained self-limiting beliefs in a way that was much easier for me to understand in comparison to other ways that I have heard them explained previously. I would recommend this work to anyone who would like to learn more about their values and purpose. Anyone interested in their personal growth and also for anyone who feels like they are in a transition stage of their life."